Kickstart 2020 will be held on Monday-Wednesday, February 10-12. You can register below, or download a Kickstart brochure.
Kickstart is an orientation camp run by the university Christian Unions in Western Australia for Christians starting uni in 2020.
You'll meet other Christians from your uni, both first year students and upper years who can tell you all you need to know about uni life. It's a great way to prepare for your first year on campus.
• Monday 10th – Wednesday 12th February 2020
• Ern Halliday Recreation Camp
Whitfords Ave, Hillarys, WA.
• Price $180 (includes meals and accommodation)
Join and share the Kickstart Facebook event.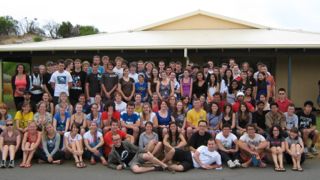 If you've got any questions, send us an email at kickstart@afeswa.info
Registrations have now closed (Feb 1)